Links
Memberships/Affiliates
National Association of Corrosion Engineers.
NACE is the world's largest organization dedicated to the study of corrosion prevention and control.
Patrick O'Rourke, our President, holds the title of NACE Certified Coating Inspector #2601.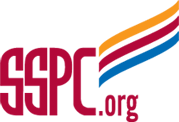 The Society for Protective Coatings.
SSPC is the only non-profit association that is focused on the protection and preservation of concrete, steel and other industrial and marine structures and surfaces through the use of high-performance protective, marine and industrial coatings.
TC Facility Services and Patrick O'Rourke are members in good standing.
TC Facility Services became a member of the PICS Consortium on 4/1/2008.
PICS regularly audits our safety training and programs to ensure we comply with and/or exceed all federal, state, and local applicable safety laws, rules, and regulations set forth by OSHA, NIOSH, and any authorities having jurisdiction.
Coatings Products
TC Facility Services proudly uses Dur-A-Flex commercial and industrial products.
As authorized Dur-A-Flex applicators, we apply a wide range of self-leveling and trowel-applied seamless flooring systems. Whether you need a decorative floor that will hold up to high traffic, sanitary floors and walls to address compliance requirements, or an industrial floor for your manufacturing facility, we've got you covered.
Tremco develops and manufactures many of the products we use, including Silicone Sealants, Urethane Sealants, Glazing Rubber Extrusions, Deck Coatings, Commercial Waterproofing, Air Barriers and Drainage Materials.
Paint Vendors